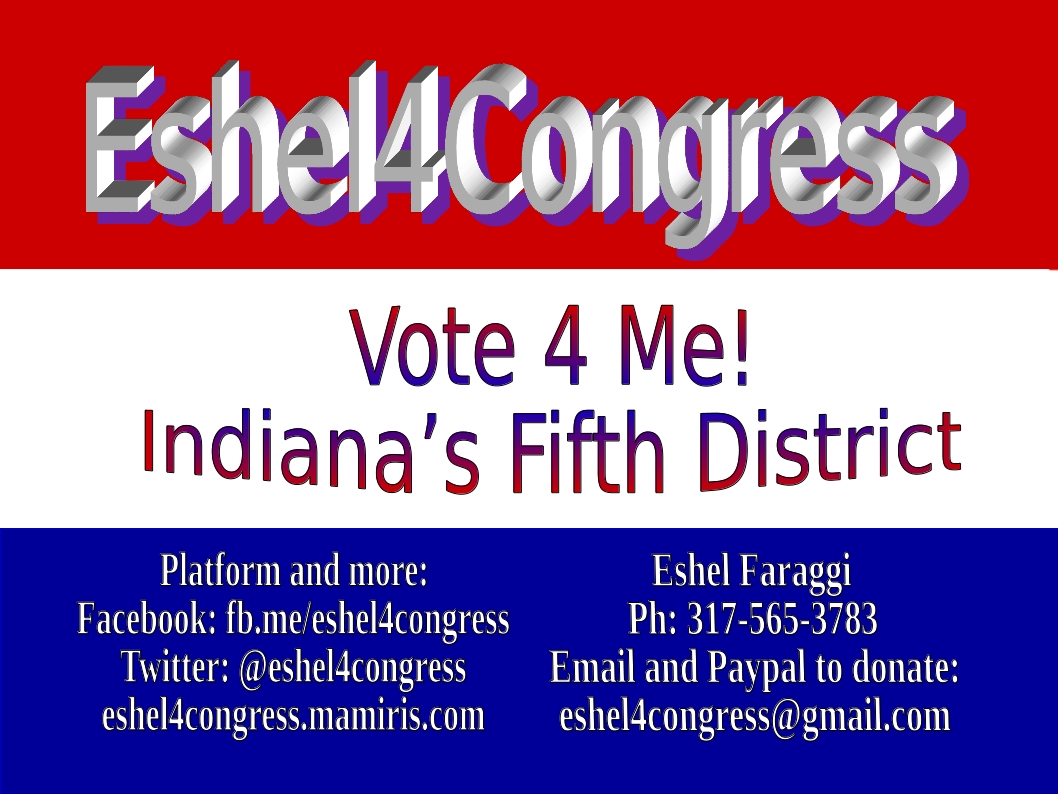 ISSUES
Dr. Eshel Faraggi believes that in as much as this principle can be administered equally to all people: All people have sovereign rights, first over their person, and second over their possessions. Eshel believes that good governance is achieved when such free people share and distribute this burden of self rule. That is why he asks for your support and vote for the seat of Indiana's 5th congressional district. Eshel was born and raised in Beer-Sheva, Israel, the son of a history teacher and a chemist. He served in the IDF in the Golani brigade and later joined the prestigious physics/mathematics program and the Hebrew University in Jerusalem. Eshel came to the United States in 1996 to continue his education, completing a PhD in Statistical Physics at the top-ranked University of Texas at Austin and then two postdoctoral research fellowships, one at Florida International University and one at IUPUI. Today he is an active scientist working in biophysics, and also teaches at IUPUI and Butler universities. Eshel believes that we should treat healthcare as a basic human right and that we should be much more careful, morally and legally, on how much profit we allow to extract from the misery and sickness of others. Eshel believes that mental healthcare has been ignored and unfunded for far too long, and that we are paying an ever increasing price for this. Eshel believes that our government has become far too opaque, far too little interested in the general welfare of the people. Eshel believes whole heartedly in transparent and simple government (taxes and regulations), in the rights of the other and of the different. Eshel believes that we must stop mass incarceration, that we must steer the drug problem from the criminal realm to its rightful place: medical treatment. Eshel believes in science.
Eshel4Congress

Peace
Your feedback and comments are always appreciated. eshel4congress (at) gmail.com
The Committee to Elect Eshel for Congress, 2018 (All Rights Reserved).